huc is a mobile/web based service for connecting people who want last minute services with top-rated, pre-screened, qualified providers. From personal trainers and hair stylists to lawn care and car detailing, huc matches customers instantly with multiple providers in their area that are available to help. With a less than 60-second booking time, secure payment platform and the ability to book an appointment without the hassle of calling around, who knew putting your hand up as an adult could still work?!
,
Our Story
huc, which stands for hands up city, was created as a solution to the problem of those last minute situations where you need something done right now and you just can't wait. With the chaos of life being an ever present problem, we realized that life happens and you often need to or want to have something done now as opposed to waiting. And who has the time and patience to call around HOPING to find a qualified and well-rated professional who can help and has immediate availability? We developed huc to address that problem with the goal in mind of making a simple, one-stop app to connect people and stop the "schedule struggle".
Hectic happens. huc is here to help.
---
Tara Thomas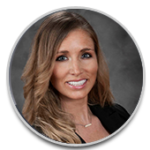 Founder & CEO
As a fan of efficiency, and an acknowledged terrible planner, Tara started huc with the dream of never having to pick up the phone for last minute help again. Prior to founding huc, Tara helped to form a technology company that specializes in Managed Services and cloud migrations. Taking it upon herself to learn different technologies and the inner workings of each, she continually searches for ways to help make the lives of others easier and less stressful.
Next Steps…
Be the first to know updates on our app as soon as they are released! Sign up for our newsletter. Don't worry, we won't send you mass amounts of emails. But we will tell you as soon as you can download the app and start huc'ing!